You are in:
Home
-
Products
-
Fruit Extract Series
Fruit Extract Series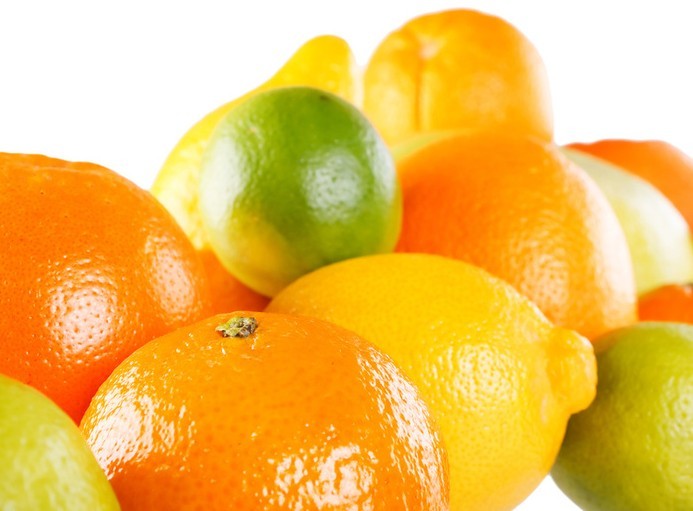 Citrus Aurantium extract
Latin Name:Citrus aurantium L.
Active Ingredient:Synephrine
CAS No:94-07-5
Specification:5%-98% Synephrine
MOQ:1kg
Lead Time:Within 7days after confirming order


Citrus Extract Information:
Synephrine is a well known bronchial dilator, and is used extensively in with diet pills and weight loss formulas. It is first choice to take place of ephedrine in weight loss formula. Its primary use in the trade is to treat chest congestion and indigestion, stimulate gastrointestinal functions, and improve circulatory and liver functions.
It has been clinically proven that the combination of these adrenergic amines stimulate beta-3 receptors with minimal impact on other receptor sites. This function of increasing the metabolic rate without affecting heart rate or blood pressure. They release adrenaline and noradrenaline only in the beta-3 receptor sites. It does not cross the blood-brain barrier.
Stimulation of the beta-3 receptor sites elicits the breakdown of lipolysis (fat). Simultaniously, this stimulation increases the metabolic rate (thermogenesis), which burns calories. Synephrine offers all the advantages of a stimulant, without the drawbacks. It functions to burn fat, increase physical performance, and build lean muscle mass
History:
In application of traditional Chinese medical science, it is used to dispel bloating and a lump in the abdomen and phlegm, and to cureedema, constipation, gastroptosis, prolapse of uterus and rectocele.Anti- tumour, prevent osteoporosis, reduce cholesterin and protect heart.Nerve protection and prevent diseases of degeneration of nerve.Relieve menopausal symptoms of women, improve bone metabolism and protect cardiovascular system, etc.

Benefits:
1.Enhance the action of Vitamin C: relief the blood cell coagulation in conjunctiva of guinea pig due to lack of Vitamin C; it is also reported that it can reduce blood cell coagulation in horse. The life span of tats is prolonged when the product is fed with thrombogenic feed or feed that may cause atherosis. Can raise the Vitamin C concentration in adrenal gland, spleen and white blood cell in guinea pig.
2.All capability: when fibrocytes of mice are treated with the product in 200μg/ml solution, the cells can resist the attack from phlyctenular stomatitis virus for 24 hours. Hela cells treated with the product can resist the infection from flu virus. The antiviral activity of the product may be attenuated by hyaluronidase.

3.As a dietary supplement designed to support calorie burning (thermogenesis) and resulting weight loss.
4.It also helps to clean the blood and has been reported to dissolve kidney stones.
Application:
Citrus extract can be used for supplements, pharmaceuticals, cosmetics globally.