You are in:
Home
-
Products
-
Fruit Extract Series
Fruit Extract Series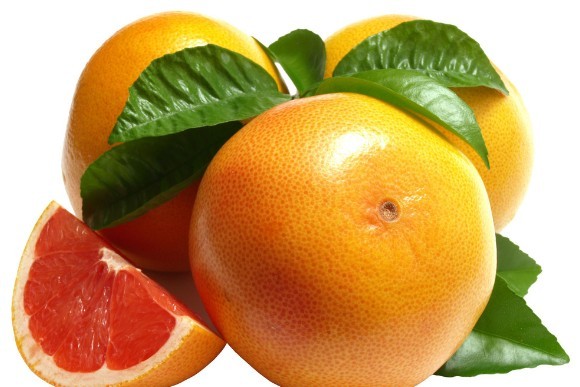 Grapefruit extract
Latin Name:C.paradisi Macfad.
Active Ingredient:Naringin
CAS No:10236-47-2
Specification:10:1,20:1,50%-98%Naringin
MOQ:1kg
Lead Time:Within 7days after confirming order


Grapefruit extract Information:
Naringinis the major flavonoid glycoside in grapefruit and gives grapefruit juice its bitter taste. It is metabolized to the flavanone naringenin in humans. Both naringenin and hesperetin, which are the aglycones of naringin and hesperidin, occur naturally in citrus fruits.
History:
Naringin exerts a variety of pharmacological effects such as antioxidant activity, blood lipid lowering, anticancer activity, and inhibition of selected drug-metabolizing cytochrome P450 enzymes, including CYP3A4 and CYP1A2, which may result in drug-drug interactions in vivo. Ingestion of naringin and related flavonoids can also affect the intestinal absorption of certain drugs, leading to either an increase or decrease in circulating drug levels. To avoid interference with drug absorption and metabolism, the consumption of citrus (esp. grapefruit) and other juices with medications is contraindicated.
Naringin, followed by rutin, was the most potent flavonoid inhibitor of VEGF release, which causes angiogenesis, out of 21 flavonoids.When Naringin is treated with potassium hydroxide or another strong base, and then catalytically hydrogenated, it becomes a naringin dihydrochalcone, a compound roughly 300-1800 times sweeter than sugar at threshold concentrations.

Benefits:
Grapefruit seed extract has been most heavily promoted as a treatment for Candida albicans, a yeast naturally present in the human body. Candida can cause complications when it grows out of control, however. GSE is particularly popular for controlling vaginal yeast infections caused by Candida, and in treating a poorly understood intestinal condition called Candida overgrowth syndrome (COS).
Some nutritionally oriented doctors continue to recommend GSE capsules, liquids, and powders for bacterial, viral, and fungal infections, including COS. However, aside from hopeful speculation, there's no sound scientific evidence to indicate that GSE can actually eliminate any infection in human beings.
Specifically, GSE may help to:Control vaginal yeast infections. One study reported that 20 women with chronic vaginal itching and other discomforts apparently due to overgrowth of the organism Candida albicans responded well to GSE douches. The study, done in Mexico, is frequently cited in the support of GSE for vaginal yeast infections. No other research on the subject appears to have been done, however.
Fight Candida overgrowth syndrome. Although no studies have proven the efficacy of GSE for this condition, it is a popular product among some alternative practitioners because of its antifungal effect.
Application:
Grapefruit extract can be used for supplements, pharmaceuticals, cosmetics globally.