You are in:
Home
-
Products
-
Fruit Extract Series
Fruit Extract Series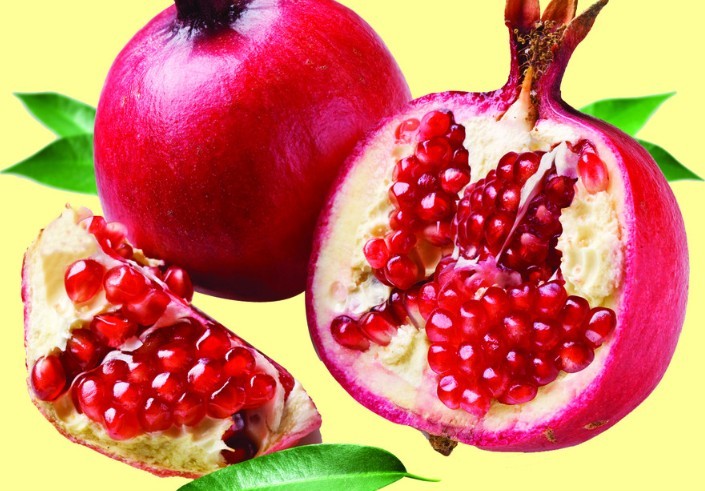 Pomegranate Extract
Latin Name:Punica granatum L
Active Ingredient:Ellagic Acid|Polyphenol
CAS No:84961-57-9 | 476-66-4
Specification:10%-80% Ellagic Acid ,HPLC
MOQ:1kg
Lead Time:Within 7days after confirming order


Pomegranate Extract Information:
Pomegranate Extract is extracted from skin of pomegranate(Punica granatum L.) with the main ingredients ellagic acid and punicalagin.
Quality and specification
Ellagic Acid 10%-80% HPLC
Polyphenol 10%-40% UV
Punicalagin 10%-40% HPLC

Benefits:
1.Prevent colon cancer, esophageal cancer, liver cancer, lung cancer, tongue cancer and skin
tumors, etc.
2.Enhance the human immune system, lower blood pressure and sedative effect.
3.Improve joint flexibility and skin elasticity, intensify arteries, vein and capillaries.
4.Cure arthritis and sport injury
Safety:
Ellagic Acid may be very useful to fight Cancer. Ellagic Acid, a phenolic compound has been proven anti-carcinogen, anti-mutagen, and anti-cancer initiator.
Clinical tests also show that ellagic acid prevents the destruction of the p53 gene by cancer cells.
Some studies suggest that one of the mechanisms by which ellagic acid inhibits mutagenesis and carcinogenesis is by forming adducts with DNA, thus masking binding sites to be occupied by the mutagen or carcinogen
Application:
Pomegranate Extract can be used for supplements, pharmaceuticals, cosmetics globally.