You are in:
Home
-
Products
-
SFE CO2 Extracts
SFE CO2 Extracts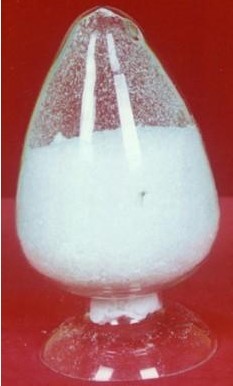 Cortex Moutan Extract/Paeonol
Latin Name:Paeonia Suffruticosa
Active Ingredient:Paeonol
CAS No:552-41-0
Specification:90,95%,99%Paeonol
MOQ:1kg
Lead Time:Within 7days after confirming order


Moutan Extract Information:
Specifications 1.Paeonia moutan
2.CAS: 552-41-0
3.Appearance:White powder
4.Spec:98%,99%
product Name: Paeonolum
other name Peony alcohol, paeonol
chemicaln name 1-(2-Hydroxy-4-methoxyphenyl)ethanone
Botanical Source herb from Paeonia moutan Sim.Pycnostelma paniculatum K. Schum
Spec: 99%
Appearance: White crystal powder
Molecular Formula: C9H10O3
Molecular Weight.: 166.18
CAS: 552-41-0
Functions:
Paeonolum can inhibit the penetration of capillary vessel, so as to diminish inflammation and remove swelling. Study also indicates that Paeonolum has ataractic effect against muscle tissue and skin, so it can substitute anti-irritant and anti-inflammatory medicine used in skin and mouth. Also it has unique natural mint smell, so as to remove peculiar mouth smell. And it also can reduce pain and toothache when brushing. Dispelling wind and arresting pain. It can be used as pharmaceutical material of preparations for myalgia, rheumatic pain, neuralgia coetaneous pluribus.
Indications and Usage:

Moutan Cortex (MCE) has been used in traditional medicine to remove heat from the blood, promote blood circulation and alleviate blood stasis. This study was conducted to evaluate the effects of MCE on regulatory mechanisms of cytokines and nitric oxide (NO) involved in immunological activity of Raw264.7 cells. Cells were pretreated with methanolic extracts of MCE, and further cultured for an appropriate time after lipopolyssacharide (LPS) addition. During the entire experimental period, 0.1 and 0.3 mg ml−1 of MCE had no cytotoxicity. In these concentrations, MCE inhibited the production of NO and prostaglandin E2 (PGE2), the expression of inducible NO synthase (iNOS), cyclooxygenase-2 (COX-2) and phosphorylated inhibitor of κBα (p-IκBα), and the activation of nuclear factor κB (NF-κB). MCE also reduced the concentration of tumor necrosis factor-α (TNF-α), interleukin-1β (IL-1β) and interleukin-6 (IL-6) in the Raw264.7 cells that were activated by LPS. These results demonstrate that MCE has anti-inflammatory effects through the inhibition of iNOS and COX-2 expression by suppressing the phosphorylation of I-κBα and the activation of NF-κB.