You are in:
Home
-
Products
-
Hot Products
Hot Products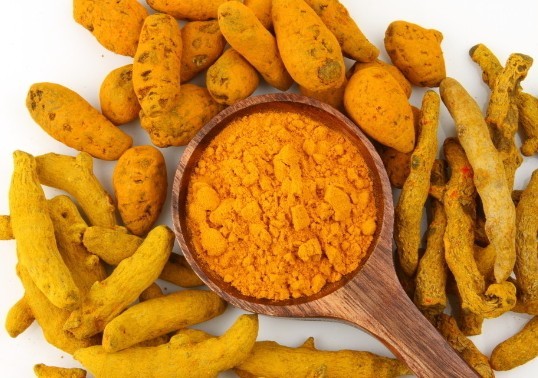 Turmeric Extract/Curcumin
Latin Name:Curcuma Longa L.
Active Ingredient:Curcumin
CAS No:458-37-7/8024-37-1
Specification:15%-95%HPLC
MOQ:1kg
Lead Time:Within 7days after confirming order


Turmeric Extract Information:
Turmeric extract is obtained from the rhizomes of Curcuma longa. Traditionally turmeric powder is used in the Indian household as spice, coloring agent and as food preservative. In recent years, turmeric benefits have captured the attention of Western scientists and herbalists. However, this herb held a place of honor in India's traditional Ayurvedic medicine because they were always regarded for their potential health benefits.
The yellow pigment in turmeric consists of mainly Curcumin and small amounts of its derivatives demethoxycurcumin and bisdemethoxycurcumin. CHI offers turmeric extract standardized for a Total Curcuminoids 95% by HPLC
Description:
Curcumin is Yellowish orange crystallizable powder which is extracted and purified from the root of plant-turmeric. The important component part is curcumin.
Yellow brown orange powder with characteristic aroma of turmeric.
History:
Turmeric is a herbaceous plant, by modern medicine and traditional medicine both support; and efficacy with a complete, totally no side effects, and edible. Chinese people always use it to maintain health and healing. The main active ingredient in turmeric called curcumin, has long been used as anti-inflammatory drugs still in use. Modern scientific research confirms that turmeric is the best medicine-for the disease of modern civilization has a variety of special medical effects. Origin in southern Asia, India or Indonesia, etc.
Benefits:
1.Antioxidant
2.Liver support
3.Ulcer protecti
4.Inflammation management
5.Anti-aging and Nutricosmetic
Applications of Turmeric extract:
Turmeric extract can be used with other inflammation management and joint care ingredients such as Boswellia extract, Ginger extract, Cissus extract etc. It also works well in combination with Liver Care herbs.
Turmeric extract can be used in dosages of upto 200mg to 600mg per day depending on the intended application.