You are in:
Home
-
Products
-
Hot Products
Hot Products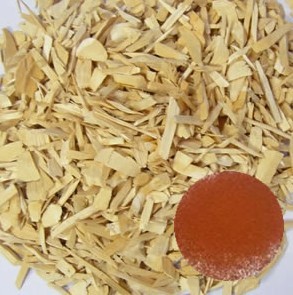 Tongkat Ali Extract 200:1
Latin Name:Eurycoma Longifolia Jack
Active Ingredient:Eurycomanone
CAS No:501-36-0
Specification:50:1,100:1,200:1
MOQ:1kg
Lead Time:Within 7days after confirming order


Tongkat ali Extract Information:
Tongkat Ali Extract, Longjack, Eurycoma longifolia so known as Pasak Bumi, contains anti-oxidant properties, a high level of SOD (Superoxide Dismutase), an anti-oxidant enzyme. Research has shown that Eurycoma Longifolia Jack contains several phytochemicals (plant chemicals) that support healthy testosterone levels (the sex hormone) required for the male sexual functions. It also supports healthy sexual organs and mental alertness.
Main active ingredient:
Quassinoids: eurycomanone, eurycomanol, eurycomalactone; various canthine-6-one alkaloids

Benefits:
1.Support general health and vitality
2.Increase male sex drive
3.Natural remedy for impotence
4.Support healthy blood circulation
5.Decrease body fat
6.Slow the aging process
Dosing:
Determining the best Tongkat Ali dosage is a matter of trial and error for most people. For safety sake, start off slowly, and increase the dosage over a few days to see what works for you. Typically, men will take anything between 1000mg and 2500mg per day, depending on age, metabolism and health. Women usually stick to 500mg – because anything more might trigger hormonal imbalances.