You are in:
Home
-
Products
-
Hot Products
Hot Products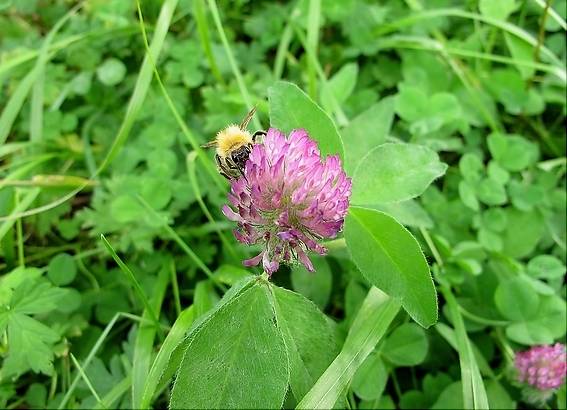 Red Clover Extract/Isoflavones
Latin Name:Trifolium pratense
Active Ingredient:Isoflavones
CAS No:85085-25-2
Specification:2.5%-40% Total Isoflavones Test by HPLC
MOQ:1kg
Lead Time:Within 7days after confirming order


Red Clover Extract Overview:
Red clover (Trifolium pratense in Latin), which belongs to the family of Leguminosae, is a perennial with trifoliate leaves and pink to red flowers.
Red clover is a wild and very common plant. Red clover is abundant throughout Europe, Central and Northern Asia from the Mediterranean to the Arctic Circle. Red clover has been naturalized to grow in North America.
Red clover, a wild plant used as grazing food for cattle and other livestock, has also been used medicinally to treat a wide array of conditions. These have included cancer, mastitis (inflammation of the breast), joint disorders, jaundice, bronchitis, spasmodic coughing, asthma, and skin inflammations, such as psoriasis and eczema. Red clover is thought to "purify" the blood by promoting urine and mucous production, improving circulation, and stimulating the secretion of bile. Recently, specific chemicals in red clover -- known as isoflavones -- have been isolated and tested for their effectiveness in treating a variety of conditions. Although isolated isoflavone products are very different from the whole herb, they have shown promise in the treatment of a number of conditions associated with menopause, such as hot flashes, cardiovascular health, and the bone loss associated with osteoporosis.
Specifications:
Active Ingredient: 2.5%-40% Total Isoflavones Test by HPLC
Main Detection principles: Sissotrin, Daidzein, Ononin, Genistein,Formononetin,Abiochanin A
Bebefit:
Cardiovascular Health
Menopause increases a woman's risk for developing cardiovascular disease. Supplementation with red clover isoflavones has been associated with a sizeable increase in high-density lipoprotein (HDL) cholesterol, or "good" cholesterol in pre- and postmenopausal women, leading some researchers to believe that these isoflavones may help protect against cardiovascular disease. Other studies, however, have refuted this finding. Interestingly, one recent study found that menopausal women taking red clover supplements experienced a significant improvement in arterial compliance (a measure of the strength and resilience of the arterial walls). Arterial compliance diminishes during menopause and may increase a woman's risk for heart disease.
Menopause
While not all studies are thoroughly convincing, several studies of a proprietary extract of red clover isoflavones suggest that it may significantly reduce hot flashes in menopausal women.
Osteoporosis
Menopause increases a woman's risk for developing osteoporosis (significant bone loss). Some studies suggest that a proprietary extract of red clover isoflavones may slow bone loss and even boost bone mineral density in pre- and perimenopausal women.
Cancer
The isoflavones isolated from red clover have been studied for their effectiveness in treating some forms of cancer. It is thought that the isoflavones prevent the proliferation of cancer cells and that they may even destroy cancer cells. Laboratory and animal studies have found that red clover isoflavones may protect against the growth of breast cancer cells. This is surprising because estrogens (and isoflavones have estrogenic properties) have generally been thought to stimulate the growth of breast cancer in women. Until further research has been conducted and more information is available, the use of red clover isoflavones or other red clover products should probably be avoided in women with a history of breast cancer.
Safety Concerns:
Red clover seems to be safe for most adults when used for short periods of time. No serious adverse effects have been reported.
Pregnant or breastfeeding women should not take red clover.
Red clover may interfere with the body's ability to process some drugs that are broken down by liver enzymes. For that reason, you should check with your doctor before taking red clover.
Dosage Information:
A typical dosage of red clover extract provides 40 to 160 mg of isoflavones daily. In the positive study described above, 80 mg daily were sufficient to reduce menopausal hot flashes.