You are in:
Home
-
Products
-
Standard Extract Series
Standard Extract Series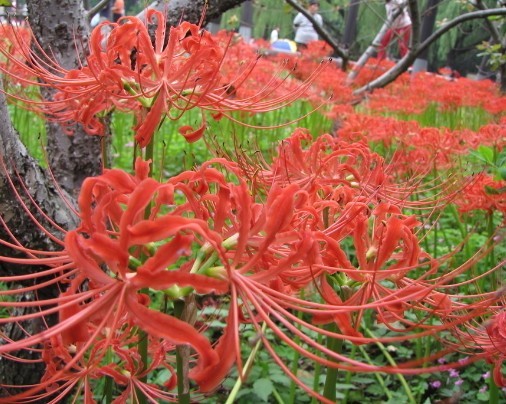 98% Galanthamine
Latin Name:Shorttube Lycoris
Active Ingredient:Galanthamine Hydrobromide 98%
CAS No:1953-4-4
Specification:98% Tested by HPLC
MOQ:1kg
Lead Time:Within 7days after confirming order


Lycoris Ratiata Extract/Galanthamine Hydrobromide 98%
Original Plant:Shorttube Lycoris
Specification:98%
Synonym(s) :Reminyl, Nivalin
Chemical Name:(4aS,6R,8aS)-6-Hydroxy-3-methoxy-11-methyl-5,6,9,10,11,12-hexahydro-4aH-benzofuro[3a,3,2-e,f][2]benzazepine hydrobromide
Test Method:HPLC
Molecular Formula:C17H21NO3.HBr;C17H22BrNO3
Molecular Weight:368.27
CAS No.: 1953-04-4
EINECS No.: 217-780-5
Melting Point : 258--264 C
Solubility: Soluble in water,and slightly in alcohol.
Appearance: White to whitish crystal powder, oderless and tasteless.
What is Galanthamine Hydrobromide?
Galanthamine is natural extracted from lycoris radiate,is a tertiary alkaloid derived from snow drop and closely related species. It acts as a reversible competitive acetylcholinesterase (ACHE) inhibitor, while acts weaker on butyrylcholinesterse(BuChE).it is used in the treatment of disorders of the central nerbous system and may be used as an antidote to nonpolarizing muscle relaxants.Galanthamine hydrobromide is a white to almost white powder; sparingly soluble in water; insoluble chloroform,ether and alcohol.
Where will be Galanthamine Hydrobromide use to?
1.Anesthesiology
2.Use for neurology
3.Use for ophthalmology
4.Use for gastroenterology, intensive care and resuscitation,cardiology,physiotherapy