You are in:
Home
-
Products
-
Standard Extract Series
Standard Extract Series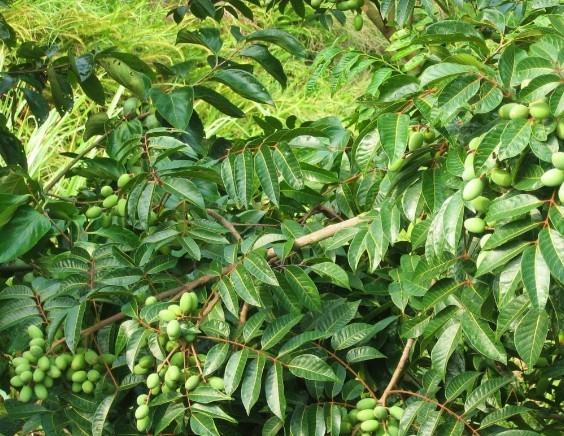 Olive Leaf Extract/oleuropein
Latin Name:Olea Europaea L.
Active Ingredient:oleuropein
CAS No:32619-42-4
Specification:10%-40%oleuropein
MOQ:1kg
Lead Time:Within 7days after confirming order


Olive Leaf Extract Information:
Latin Name: Olea Europaea L.
Part Used: Leaves
Source of Plant:Mediterranean
Active Ingredients:Oleuropein,Hydroxytyrosol
Molecular Formula: C25H32O13
Molecular Weight: 540.4
Description:
The olive tree, Olea europaea, is an evergreen tree or shrub native to the Mediterranean, Asia and Africa. The leaf has been used medicinally in various times and places. Natural olive leaf and olive leaf extracts (OLE), are now marketed as an anti-aging, immunostimulator and an antibiotic.
It is the extract of the leaf of the olive tree, Olive Leaf Extract's active component is oleuropein. Oleuropein can resistant to insect and bacterial damage. Olive Leaf Extract may be beneficial because of its polyphenolic fraction, oleuropein. Like the polyphenolic component of red wine, resveratrol, oleuropein imparts some important antioxidant benefits to the user - reduction of LDL oxidation is a key one of them.
Main Functions:
1.Inhibiting the growth of every virus, bacteria, fungi and protozoa and killing them.
2.Preventing the onset of colds, flu, and a range of viruses, yeast, fungal and mould problems, bacterial infections, and parasites.
3.Powerful effects on anti-infectious disease.
4.Being lethal to some cancer cells based upon it's general immune enhancing properties.
5.Being a useful treatment for the opportunistic infections associated with HIV
6.Lowering blood pressure, increasing blood flow in the coronary arteries, relieving arrhythmias, preventing the hardening of the arteries.
7.Improving the auto-immune disorder
Main Application:
Olive leaf extract can be made into capsules, troche and granule as healthy food and drug.
High quality Olive leaf extract, which have good solubility in water and ethanol plus the solution transparence and brilliance color, has been widely added into the beverage and cosmetics as the functional content.
Olive leaf extract can be incorporated into a formulation for skin damage either by UV radiation or for assisting with wound healing.
For its anti-oxidant, Olive leaf extractis also added into all kinds of foods as the nurture, natural antiseptic in Europe and USA, and it has increased the safety of the food.