You are in:
Home
-
Products
-
Standard Extract Series
Standard Extract Series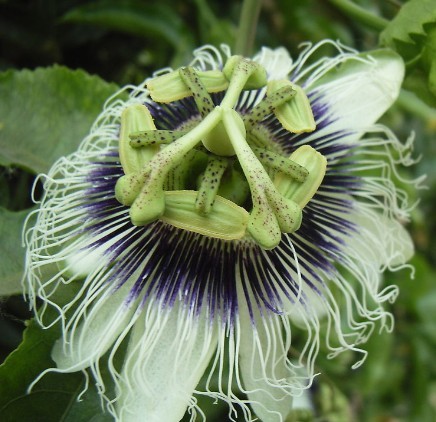 Passionflower Extract
Latin Name:Passiflora incarnata
Active Ingredient:flavonoids
CAS No:/
Specification:4:1,4%flavonoids
MOQ:1kg
Lead Time:Within 7days after confirming order


Passionflower Extract Information:

Specification:4:1
Active ingredients: 3%,4%flavone
What is Passionflower Extracts?
Native to the southeastern regions of North America, passionflower is now grown throughout Europe. It is a perennial climbing vine with herbaceous shoots and a sturdy woody stem that grows to a length of nearly 10 meters. Each flower has petals varying in color from white to pale red. Inside the petals are wreaths that form rays and surround the axis of the flower. According to folklore, the passionflower was given its name because its corona resembles the crown of thorns worn by Jesus during the crucifixion. The passionflower's ripe fruit is an orange-colored, multi-seeded, egg-shaped berry containing an edible, sweetish yellow pulp.
What are Health Benefits?
Passionflower (Passiflora incarnata) was used traditionally in the Americas and later in Europe as a "calming" herb for anxiety, insomnia, seizures, and hysteria. It is still used today to treat anxiety and insomnia. Although scientists aren't sure, it is believed that passionflower works by increasing levels of a chemical called gamma-aminobutyric acid (GABA) in the brain. GABA lowers the activity of some brain cells, making you more relaxed. Passionflower is often combined with valerian, lemon balm (Melissa officinalis), or other calming herbs. Few scientific studies have tested passionflower as a treatment for anxiety or insomnia, however. And because it is often combined with other calming herbs, it is difficult to tell what the effects of passionflower alone might be.
How Does Passionflower Extract Work?
Passionflower is ideal for people who suffer from disorders related to sleep such as insomnia, epilepsy, and anxiety. Passionflower extract also has an aphrodisiac effect, which makes it great for people suffering from a loss of libido.
Passionflower extract targets the central nervous system and works to ease tension and prevent twitching in the muscles. This calming effect does not affect brain function or respiratory rate, unlike what most pharmaceutical sedatives do. Natural passionflower extract is therefore much safer than medications with sedative effects.