You are in:
Home
-
Products
-
Standard Extract Series
Standard Extract Series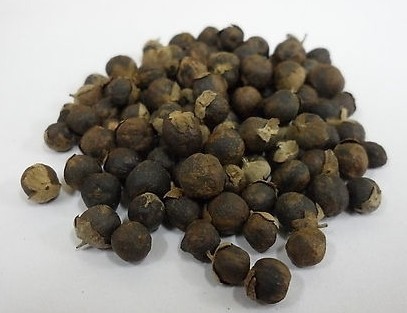 Vitex/Chasteberry Extract
Latin Name:Fructus viticis
Active Ingredient:Vitexin
CAS No:3681-93-4
Specification:5% Vitexin
MOQ:1kg
Lead Time:Within 7days after confirming order


Vitex Chasteberry Extract Information:

Active Ingredient: Vitexin
CAS No.: 3681-93-4
Molecular formula : C21H20O10

Active Ingredient: Agnuside
CAS No.: 11027-63-7
Molecular formula : C22H26O11
Specification : 10:1,20:1%,5% Vitexin UV ,2% Agnuside, 0.5% Agnuside (HPLC), Straight powder, Flavones 5%UV
Brief introduction:
Chasteberry(Vitex agnus-castus), also called Vitex, Chaste Tree or Monk's Pepper. Its berries are considered a tonic herb for both the male and female reproductive systems. The leaves are believed to have the same effect but to a lesser degree. The traditional use and clinical studies have shown its beneficial effects in the anti-libido, management of premenstrual stress syndrome and infertility and so on.
The main active ingredients in Chasteberry are Flavonoids, alkaloids, diterpenoids, Vitexin and steroidal hormone precursors. Nutramax's Chasteberry extract is measured by the concentration of Vitexicarpin. Vitexicarpin also called Casticin, is a Flavonoids compound. Vitexicarpin's activity is Anti-spasmodic of trachea, inhabit the hyperplasia of T- lymphocyte and B- lymphocyte, and break off the mitosis of KB cell to anti-tumer.
Application:
1.As raw materials of analgesic and drugs for anti-bacterial and anti-viral , it is mainly used in pharmaceutical field;
2.As active ingredients of products for female menopause and irregular menstruation, it is mainly used in health product industry.

Medicinal Use:
It can be used to lower blood pressure, anti-inflammation and analgesic, expelling wind and clearing away heat, purifying mind and brightening eyes.
Function:
Vitex agnus-castus (chaste berry) is a well-known herb that has been used for centuries for hormonal imbalances in women. Vitex is one of the oldest phytomedicines. The ancient Greek physicians reported its use in suppressing the libido. Using medicines similar to modern indications, they recommended it as an aid in external wound heeling, complaints of the spleen, and for use in child birth. The English have used Vitex or Chaste berry to suppress the libido as did the Catholic Church, which had it placed in the pockets of neophyte monks to help in their vow of chastity. Early American physicians used it to stimulate lactation and as an emmenagogic. However, there is no contemporary scientific literature to suggest that Vitex or Chaste Berry actually does suppress the libido.
It is believed that chaste berry extract helps regulate hormonal imbalances by directly affecting the pituitary gland and the hypothalamus. This results in more progesterone production and less follicle stimulating hormone production. Because many hormonal disorders, such as poly-cystic ovarian syndrome are caused by hindered progesterone production, chaste berry extract may be a beneficial treatment option.