You are in:
Home
-
Products
-
Standard Extract Series
Standard Extract Series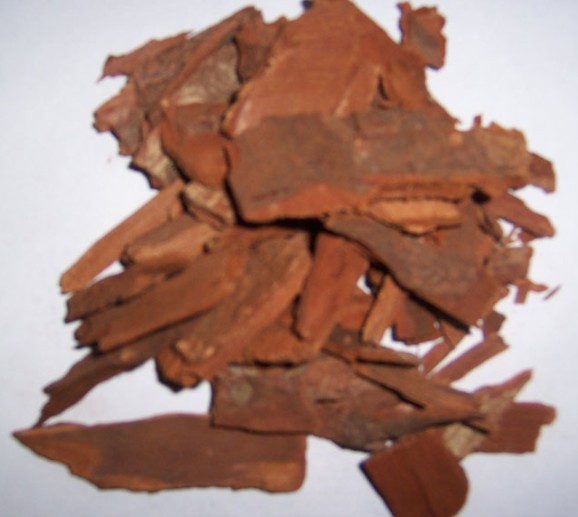 Yohimbe Extract
Latin Name:Pausinystalia Yohimbe
Active Ingredient:Yohimbine HCl
CAS No:65-19-0
Specification:8%,98% HPLC
MOQ:1kg
Lead Time:Within 7days after confirming order


Yohimbe Bark Extract Information:
Specs:
1.Yohimbine HCl 98% HPLC
2.Yohimbine 2%/8%/10% HPLC
3.Alkaloides 8%/20% HPLC
Product Name: Yohimbe Extract Powder
Plant Origin: Pausinystalia Yohimbe
Part Used: Bark
Specification:
Yohimbine HCl 98% HPLC
Yohimbine 2%/8%/10% HPLC
Alkaloides 8%/20% HPLC
Yohimbine HCl
Chemical Formula C21H27ClN2O3
Formula Weight 390.9
Chemical Family Alkaloids
CAS Number:65-19-0
Yohimbe comes from the bark of an African tree and the active compound, yohimbine, can also be found in high amounts in the South American herb, Quebracho .
It has traditionally been used as a stimulant and aphrodisiac in West Africa and South America. In the USA, yohimbe and quebracho are most often promoted in dietary supplements for treating impotence, stimulating male sexual performance and enhancing athletic performance (as an alternative to anabolic steroids). A purified extract from yohimbe bark yields an alkaloid (stimulant similar to caffeine and ephedra) called Yohimbine, which is regulated as a prescription medication and used for treating erectile dysfunction in males Also promoted as a male aphrodisiac and a natural form of Viagra.
Function:
Aphrodisiac:The NIH states that Yohimbine hydrochloride is the standardized form of yohimbine that is available as a prescription medicine in the United States, and has been shown in human studies to be effective in the treatment of male impotence.
Yohimbine chloride -- a standardized form of yohimbine-- is a prescription medicine that has been used to treat erectile dysfunction.
Controlled studies suggest that it is not always an effective treatment for impotence, and evidence of increased sex drive (libido) is anecdotal only.
It cannot be excluded that orally administered yohimbine can have a beneficial effect in some patients with ED.
The conflicting results available may be attributed to differences in drug design, patient selection, and definitions of positive response.
However, generally, available results of treatment are not impressive.

Other uses:Yohimbine hydrochloride has also been used for the treatment of sexual side effects caused by some antidepressants (SSRIs), female hyposexual disorder, as a blood pressure boosting agent in autonomic failure, xerostomia, and as a probe for noradrenergic activity.
Some internet shops sell expensive formulations of yohimbine for transdermal delivery to effect a local reduction of adipose tissue, although there is no evidence that it is effective. Demand for products of this kind is frequently found in the bodybuilding community.
In veterinary medicine, yohimbine is used to reverse anesthesia from the drug xylazine in small and large animals.
It is important to note the yohimbine, in any form, has not been used medically for penis enlargement.